The Streak is Back: Slovenia-Norway Football Match
I swear I'm not blackmailing Calli into going to this many soccer games…it's just working out that way!
As Calli mentioned in her post about Maribor, we had the opportunity to get to another World Cup Qualifying match (in the same group no less) during our time there. So, on our second night in the city, and with mixed feelings in our hearts (we cheered hard for Iceland, and now were attending a game between the two teams chasing them for second place!) we made the trek to Ljudski vrt with the 13,000 other fans.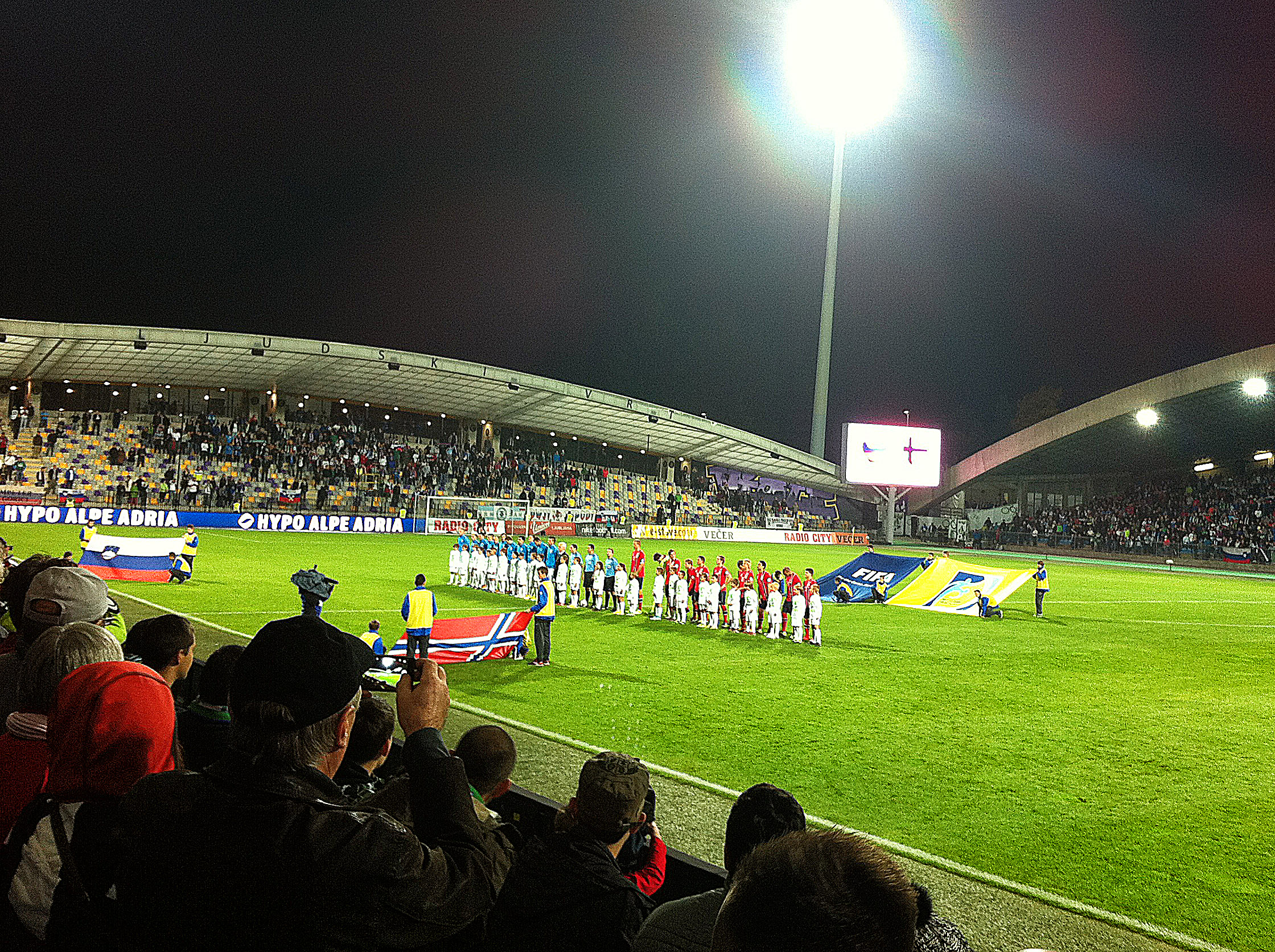 In fact, the festivities had started before the 8:45 kickoff. The 1000 or so visiting Norwegians had rented a bar and a stage and were rocking out to a Norwegian band. The Slovenians had set up tents and bars in the large open areas around the stadium and were singing and drinking and smoking away. We managed to wander through these groups, closely watched by hundreds of police in full riot gear (a big change from Iceland, where only a few security guards were outside the stadium), and take in some of the vibrant atmosphere.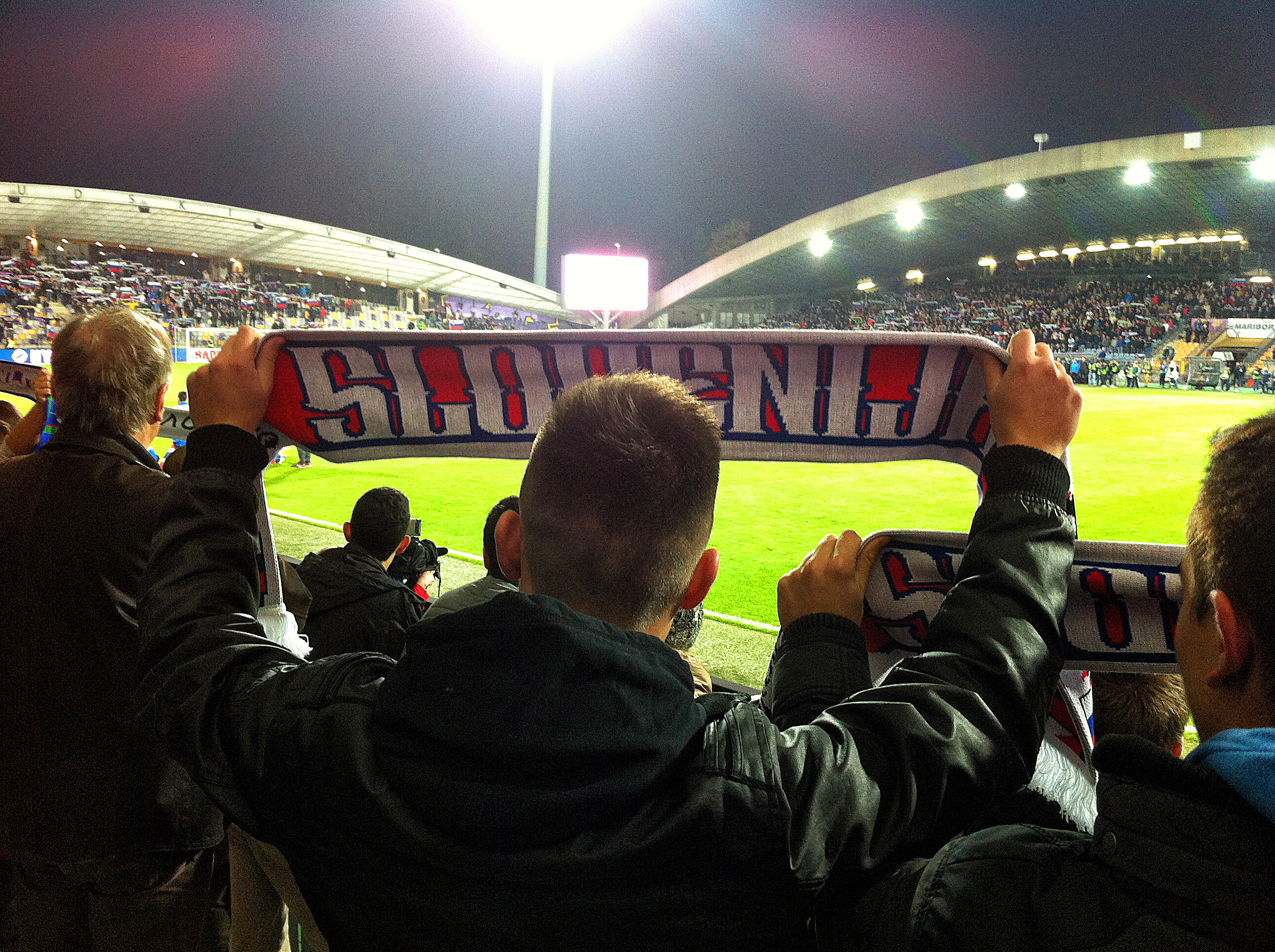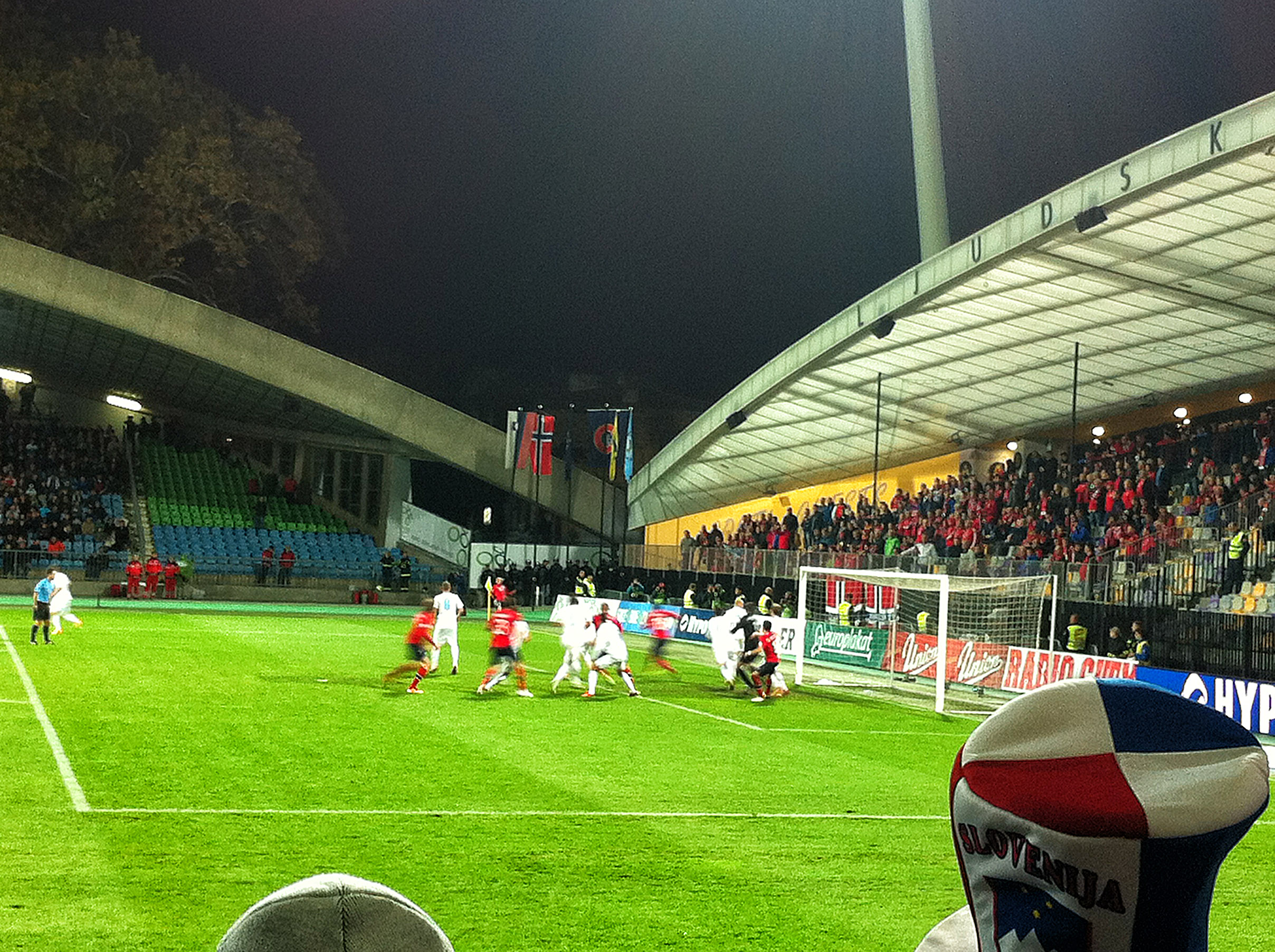 Once the game started, however, it was clear there was only going to be one winner. After starting qualifying by losing 3 of their first 4 games, Slovenia had been on a fantastic run of form and had one three games in a row, and they showed why on this night. Time and time again they attacked Norway and after just 13 minutes they had scored. Two minutes later a second goal went in, and the game was as good as done. Norway tried to fight back, but the crowed jeered and whistled them back every time. The hero of the night and scorer of the first two goals, Milivoje Novakovič, completed his hat-trick ten minutes into the second half and the game ended 3-0 to Slovenia.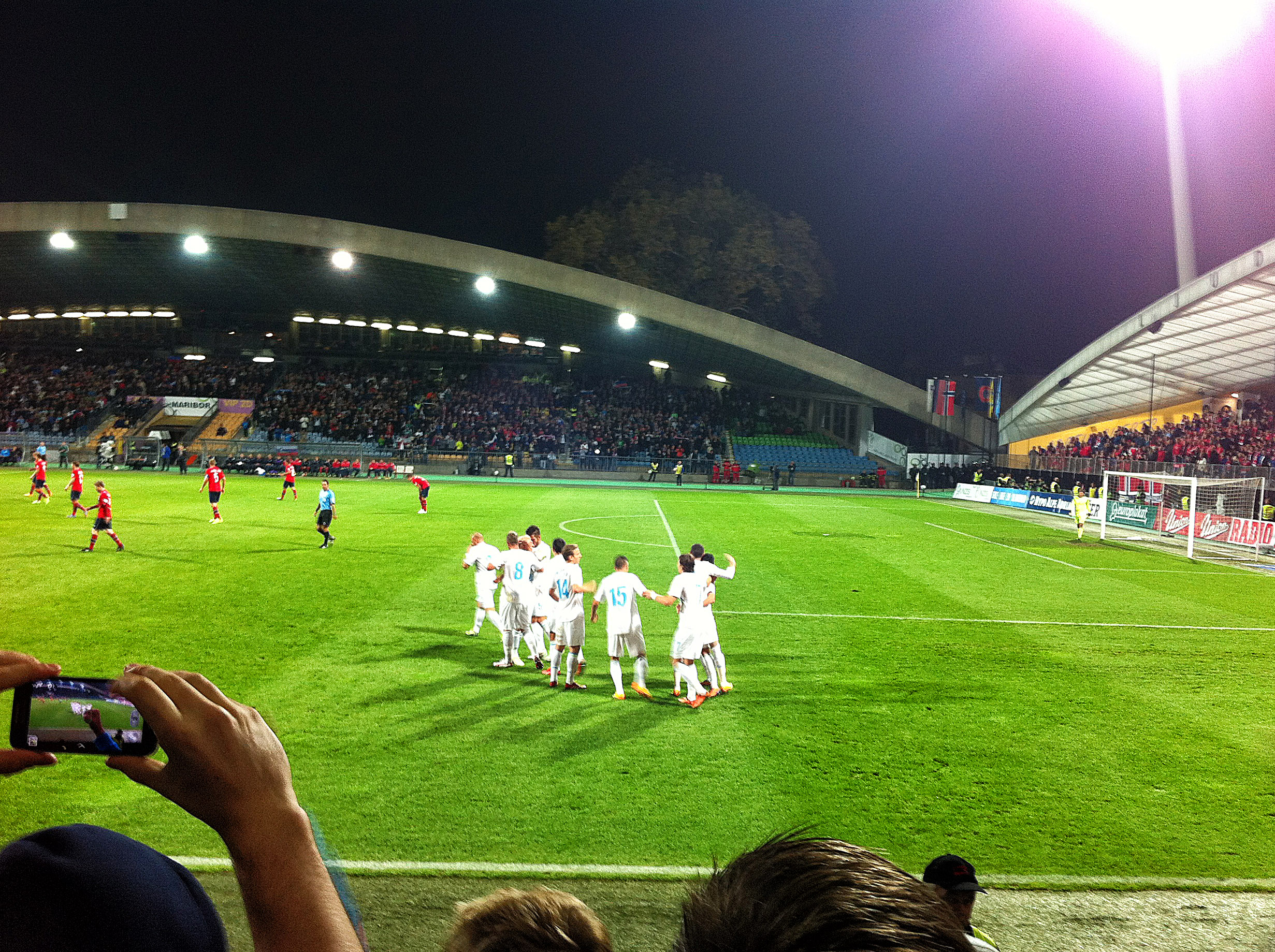 The crowd were ecstatic, so much so that the drunk guy in front of us accidentally ripped the seat in front of him from the ground. Needless to say the guy who was sitting there was not pleased.
We have had an amazing experience attending soccer matches in Europe and are hoping to get to a few more while we are here. In addition, we are hoping to broaden our horizons and maybe check out some basketball/hockey/handball…who knows?