Offbeat Europe – 8 Unique and Lesser Known Attractions
Europe is a timeless travel destination. Full of historic charm and large modern metropolises, the continent is home to crumbling stone buildings, cobblestone streets, walled cities, and charming rural villages where fishing and farming are still the main economic drivers. However Europe is also strikingly modern, with some of the largest and most important financial hubs in the world – cities of glass skyscrapers with free public wi-fi connected by efficient high-speed train services.
And despite it's well-trodden tourist trail, Europe is also scattered with unique, odd, and extremely obscure sites and attractions that visitors often overlook. Museums dedicated to currywurst in Germany or phallic objects in Iceland; odd sculptures and street art installations in Sarajevo, Prague, and Paris; and the uniqueness of Antoni Gaudi's works in Barcelona offer visitors respite from admiring yet another baroque church or breathtaking vista.
While the Eiffel Tower or Colosseum are at little risk of losing their prestige to many these lesser-known sites, visitors seeking offbeat attractions will find plenty to marvel at in Europe. During our time exploring this continent we stumbled onto our fair share of unique, obscure, and sometimes plain weird sites. Here are a few of our favorites.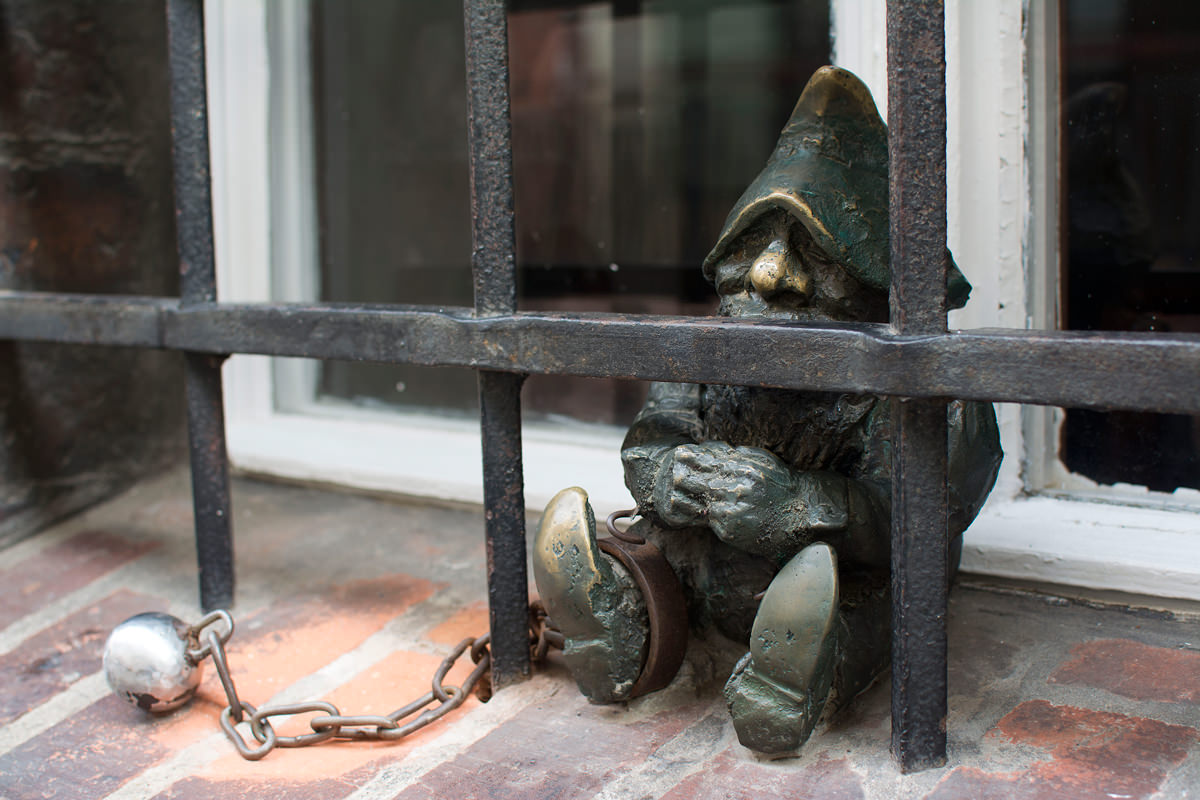 Hundreds of small bronze gnome sculpture, about a foot in height, are scattered through the historic core of Wroclaw, Poland and surrounding neighbourhoods. "Cool" gnomes riding motorcycles, wizard gnomes in tall pointy hats, and environmentally conscious gnomes pushing recycling bins are tucked into corners, suspended form lampposts, and hidden in plain sight for those that know where to look. Anyone want to play I spy?
Much like Gdansk's gnomes, the city of Brussels is dotted with epic murals depicting a range of famous and obscure comic book characters. Tintin (and his little dog Snowy) is likely the most famous characters to appear in these murals, however even non-comic book reading visitors are sure to spot a few other familiar faces while exploring the city. They murals even have a Wikipedia page.
Pregnant Lady Street Art Installation – Prague, Czech Republic
A contender for the strangest piece of public art we've seen to date, this sculpture depicts a pregnant lady, kneeling on the ground with her legs spread and her hands firmly clasped behind her head. Still not obscure enough for Prague, the sculpture is created out of shiny aluminum and is very reminiscent of a lego sculpture.  Overtly sexual, somehow the sculpture works in Prague, even if passing school children look up at it with puzzled expressions.
Ruined by earthquake in 1755, today all that remains of Carmo Convent are the beautiful Gothic pillars of the former church and a small museum. These exterior elements of Carmo Convent are quite stunning, especially on a sunny day, and the site's museum houses two Peruvian mummies from the 16th century – an off-putting display that only gets creepier upon closer inspection. A real contender for oldest human hair we've ever seen in person.
As far as cemeteries go, Pere Lachaise is far from the strangest we've had the chance to explore. What makes Pere Lachaise so unique is that it is the final resting place for The Doors frontman Jim Morrison, whose headstone has grown into something of a shrine. Forty plus years since his death, fans still leave flowers, graffiti, and the odd joint in tribute to Morrison, while a security guard watches to ensure no one jumps the guard rails surrounding his headstone.
It's always a good sign when you first hear about a quirky museum like this while washing your laundry in an equally quirky laundromat in Dubrovnik, Croatia, and as promised, the Museum of Broken Relationships did not disappoint. The museum's premise is quite simple – helping people emotionally overcome a failed relationship by contributing to their collection. In under an hour we browsed the personal belongings of hundreds of contributors from around the world. Some of these displays were funny, others angering, touching, or the equivalent of emotional napalm, but all were wonderfully quirky.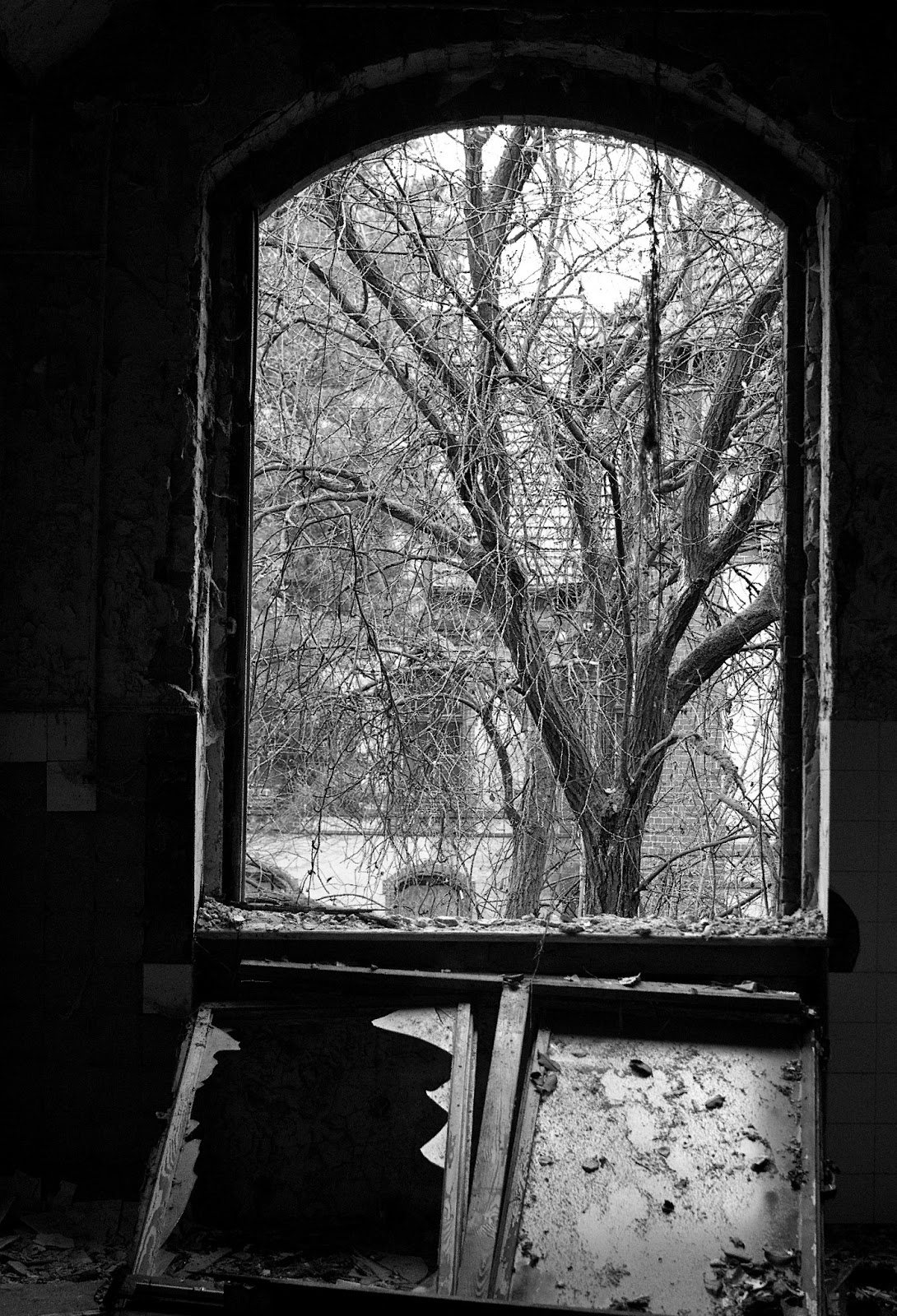 Delving deeper into Berlin and it's tumultuous history, I signed up for a tour of the abandoned Beelitz Sanitorium just outside the city limits. A short walk from the primitive train station, in a small clearing, three buildings sit in a horseshoe shape. Constructed in 1902, these buildings first served as a tuberculosis clinic before becoming a hospital during both World Wars, even treating then soldier Adolf Hitler during the first World War. During the Cold War, this site was the largest Soviet hospital outside of Russia before being deserted in the early nineties. Many a rave have been held here since, and while the crumbling buildings are beginning to show their age, their original beauty is still evident.
Incorrectly reading the hours of operation for this tiny museum, Travis and I returned three times before we finally got our timing right, however all this back and forth was completely worth it to delve into the world of art fakes. In addition to learning about the immense level of effort that goes into creating an art fake, from the aged paper used to specific hardening processes, brush strokes, and in one case egg yolk washes, we were able to come face to face with fakes so good that they were verified as authentic and sold for millions of dollars.
Europe offers visitors so many different types of attractions, it really is a mixed bag of so many wonderful things. Have you had a chance to visit Europe? What's the most off-beat or quirky attraction you've seen there?