7 Reasons our next trip may be a return to Iceland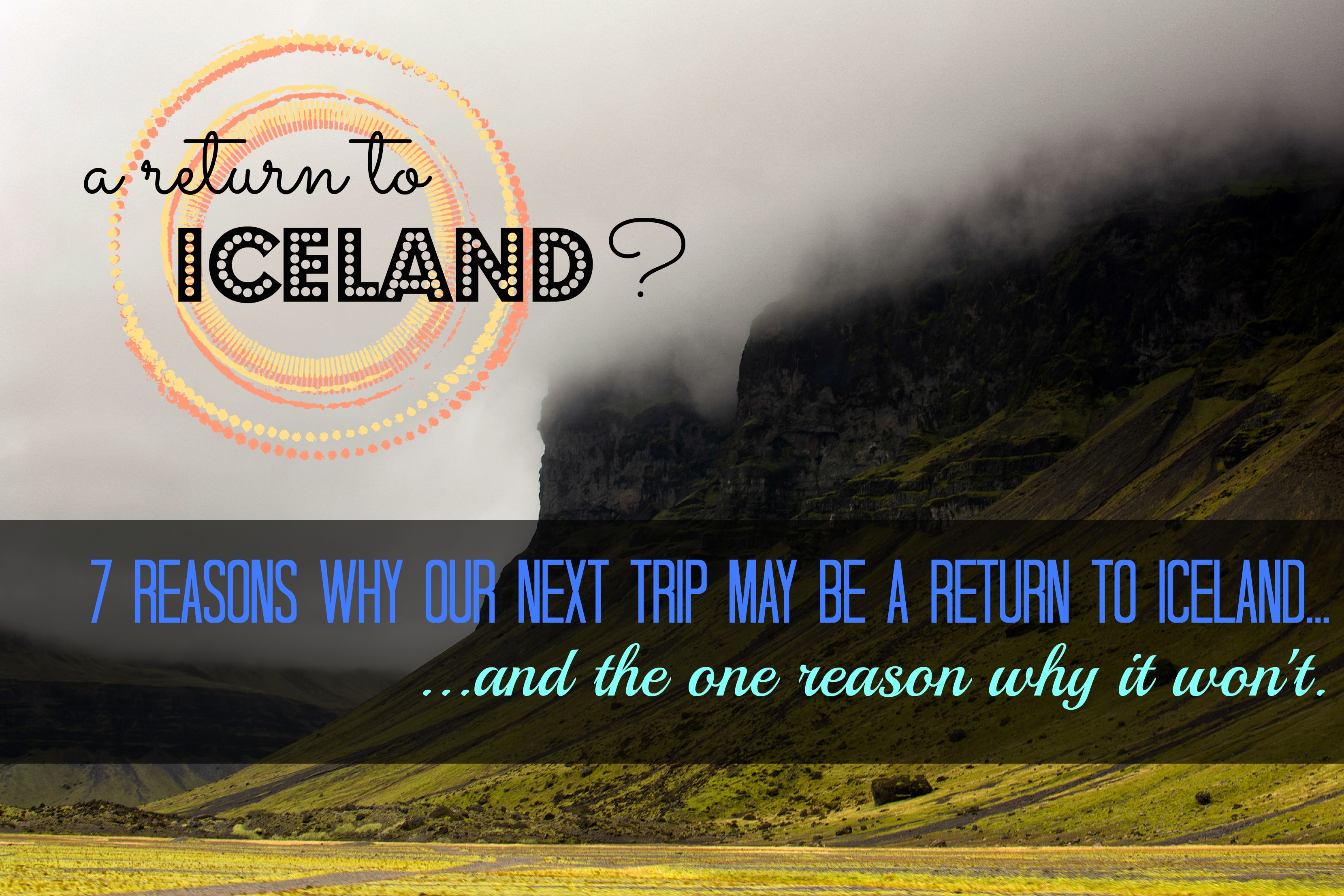 One thing that has gradually crept into our daily routine at home is television, we didn't have much time for it while traveling but our hours watched per week have slowly increased over the last few months. The reason I bring this up is because Apple has recently released a new commercial featuring travel writer Chérie King exploring some truly wonderful looking countries. Iceland being one of them. Every time this commercial airs I find myself unable to focus on anything but my heart beating in my chest and a flood of pride hits me as I see places we have stood and views we have taken in during our visit.
Before we even left Iceland I knew I wanted to return one day, and now, seeing this commercial I realize that one day isn't soon enough. I want to go now. And this commercial is only the latest "sign" that our next trip might just be a return to Iceland.
Recently Iceland Air announced a decision to begin offering direct flights from Vancouver – they already fly out of Seattle just a few hours South – making access to Iceland easier for us than ever before. The country has also exploded in popularity on social media, peppering sights like Facebook and Pinterest with it's martian scenery, chalky turquoise thermal waters, and obsidian hued landscapes. As such, an escape online is no longer an escape from that nagging feeling that we simply must return.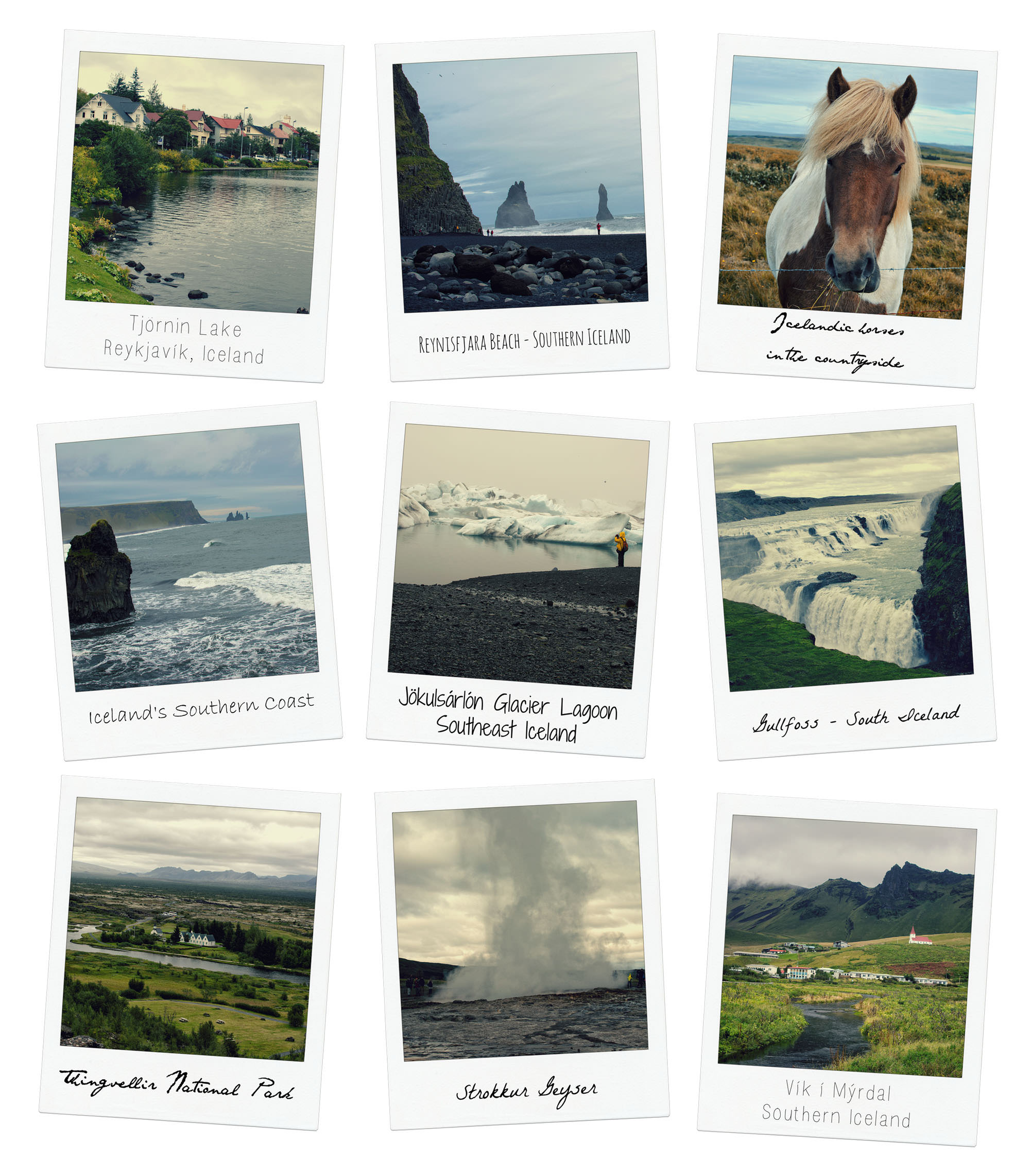 Signs, fates, and overly emotional desires aside, here are seven concrete, logical, and inarguable reasons why our next trip should be a return to Iceland; and one crushing reason why it wont:
We were engaged in Iceland – meaning that we will always have a sentimental connection to the country and it's incredible black sand beaches. We also have zero usable pictures of our engagement so we clearly need to correct this with a visit.
We missed the Blue Lagoon on our last visit – THE top tourist attraction and we skipped it to save money. Although I'm completely ok with our decision not to go in the hot springs (I couldn't even if I wanted to for medical reasons), I am not ok at the lost photo opportunities of this beautiful looking site.
Iceland is heating up – Literally and figuratively. Iceland is growing in popularity and is likely only going to become a bigger tourist destination in the future, making a visit now even more timely. It doesn't help that people like us can't keep our mouths shut about how incredible it is.
We barely scratched the surface – During our 5 days in Iceland we managed to see a lot, in fact we didn't sleep much at all. However the Ring Road that encircles the island is 1,332 kilometres in length and we barely put a dent in that. It's time to rent a car and complete this thing!
The horses – This point is completely self explanatory but I will add a photo for those unaware of how awesome Iceland's horses are.  Even as somewhat of a non-horse lover these guys are undeniably adorable.
The waterfalls – No matter how many waterfalls you've seen, nothing can compare to the waterfall riddled landscapes in Iceland. Somehow the landscape is both flat and jagged making the country's magnificent waterfalls appear out of nowhere.
The northern lights – Having lived in Canada for over twenty years I have yet to see the northern lights. Then we went to Iceland and had uninterrupted cloud cover for our entire visit. It seems only fitting to let the country try to redeem itself with a return visit.
But yet, we've already been there.
When it comes to travel how does one prioritize discovering a new city or country over returning to a place they love? There will always be new, exotic, and tempting, countries to visit -countries we never imagined we'd reach – yet the pull of old favorites, of places we've loved for years that hold special meaning in our hearts is always present. Choosing between the two may be the worst part of travel, but it's a tough decision we'll gladly make again and again.
Which countries would you return to if given the chance? How would you handle our dilemma? Let us know in the comments below!
This post is part of the #SundayTraveler series – a great place to find some travel inspiration! Check it out if you haven't already.